RailMeets For Scoring
Scoring pulls together the existing pillars of features and functions of the RailMeets ecosystem: For Clubs - Regatta RC Volunteer Management, secure and hosted Crew and Boat Finders. For Skippers - race program management of their race and event participation. For Crew - race scheduling and skill development through the Boat and Crew Finders.
With scoring we offer a cohesive and seamlessly integrated platform for everyone in sailboat racing.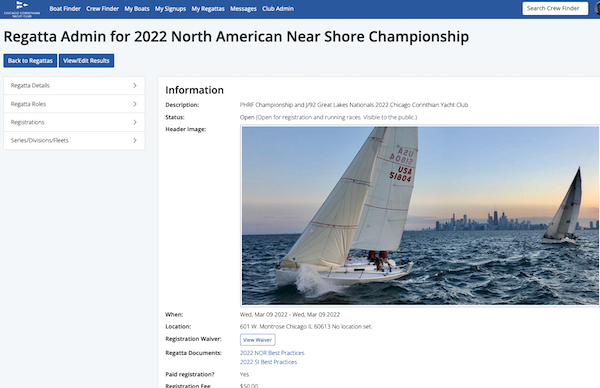 It enables the clubs
As an Organizing Authority, manage the regatta lifecycle end-to-end, including series/circuits, divisions, fleets using a range of race and series scoring algorithms.
As a Race Committee, review registrations and manage fleets and their assignments.
Manage race details and easily enter race results.
Leverage your existing RailMeets account as a single login to toggle between regatta-related functions, or act as a skipper or as crew.
Security and access control: Fine grained permissions across the roles around a regatta.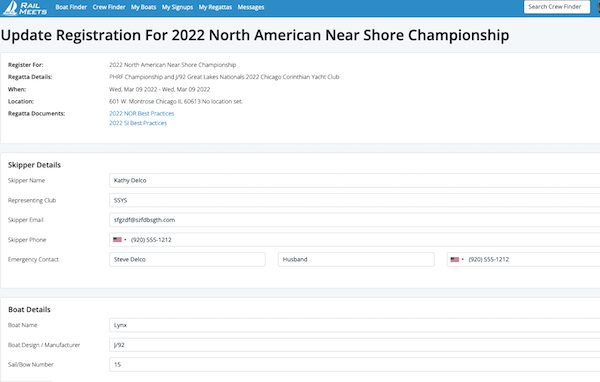 Benefits the skippers
Seamlessly integrate into the Boat and Crew Finder to build and enhance your race program.
Regatta registration is pre-populated with your existing RailMeets boat details and contact details.
Easily sync the race schedule to the event calendar of your boat to allow your crew to manage their signups.
Invite your crew or select team to register for a regatta and complete all forms and waivers electronically and at their own pace.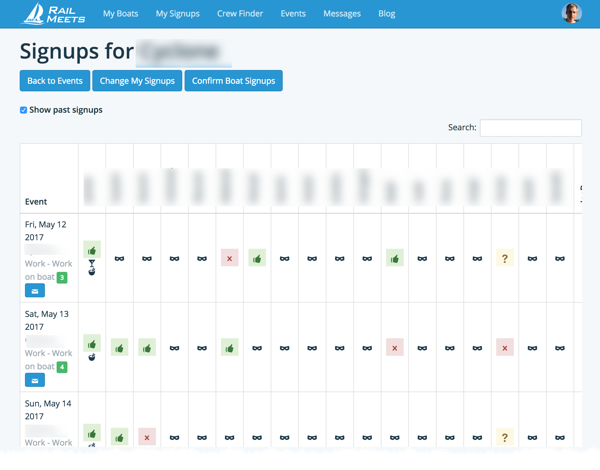 Allows the crew
Register for a regatta by invitation from your skipper with pre-populated information from your RailMeets profile.
Manage your signups for the race events and prep training sessions in the same signup screens you are used to from the normal racing.
For the general public (and skippers and crew)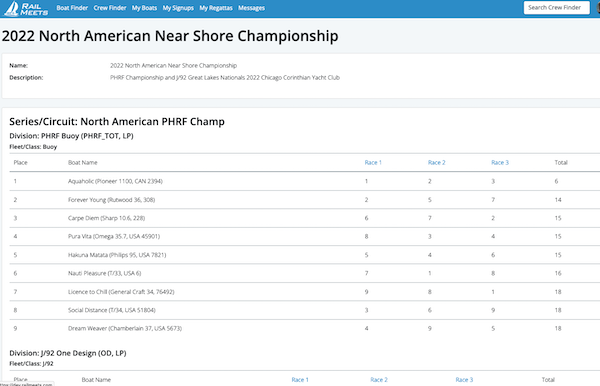 For the general public (and skippers and crew)
Follow along the progress of the regatta, especially multi-race series with real time calculation of the scores and standings.
View regatta entrants and their skipper details.